Asia Trail Magazine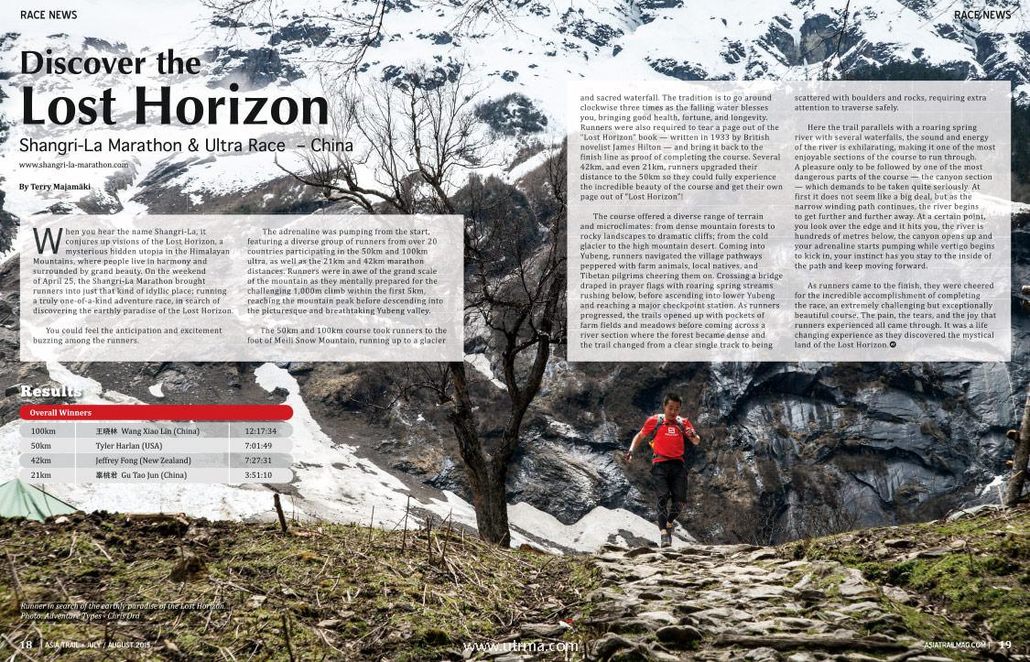 The July/August issue of Asia Trail magazine is out and we are honored that it features a 2-page race report from the Inaugural Shangri-La Marathon & Ultra. Giving runners and readers a taste of the experience that participants had while running the spectacular event in the grand Himalayan mountains last April.
If you happen to be in Hong Kong, Indonesia, Malaysia, Singapore or Thailand, then you can pickup a copy of Asia Trail from your local retailer, or subscribe to get copies mailed to you.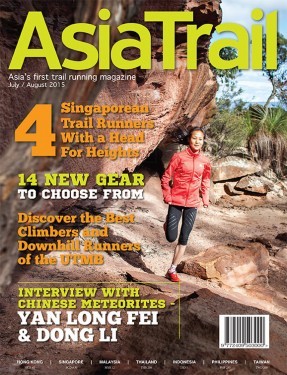 THANK YOU
Huge thank you to Asia Trail magazine for featuring the Shangri-La Marathon & Ultra in their magazine. Be sure to pickup a copy from a local retailer.